Product Description:

THIS IS THE DOWNLOAD VERSION Of Advanced Ropes and KNOTS...

Did you know all knots comprise of
ROUND TURNS, LOOPS AND BIGHTS?
Out of the dozens of knots, do you know the 3 most common knots in Firefighting?
IF NOT, THIS VIDEO IS FOR YOU...
THIS VIDEO DVD DEMONSTRATES THE IN DEPTH TYING OF 3 OF THE MAJOR KNOTS REQUIRED IN FIREFIGHTING & RESCUE,
PLUS TYING 20 MORE KNOTS.
WITH REAL LIFE AND FIELD DEMONSTRATIONS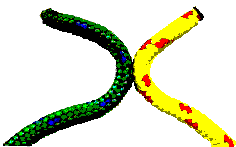 JUST LIKE MY OLD ROPES & KNOT VIDEO
 
IN THIS VIDEO YOU WILL STILL LEARN TO TIE 3 OF THE MOST COMMON AND USEFUL KNOTS USED IN FIREFIGHTING, BUT YOU WILL ALSO
LEARN TO TIE 20 MORE KNOTS,
PLUS LEARN ABOUT:
DIFFERENT ROPE USES,
LEARN HOW TO CARE FOR YOUR ROPE,
LEARN HOW TO CLEAN & REPAIR YOUR ROPE,
LEARN ABOUT CARABIENERS,
TYING ROPES TO HOIST A HALLAGAN TOOL
TYING ROPES TO HOIST A PIKE POLE
TYING ROPES TO HOIST A FAN
MAKING A RESCUE HARNESS
RESCUE KNOTS SUCH AS THE HANDCUFF KNOT
AND SO MUCH MORE, PLEASE READ ON...
""IT IS BETTER TO PERFECT A FEW KNOTS THEN CONFUSE OVER MANY""
ADVANCED
ROPES & KNOTS
TRAINING
VIDEO DVD
1 HOUR VIDEO
LEARN: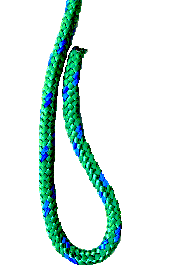 1. Types Of Ropes:
A. Life Safety
B. Utility
2. Rope Materials:
A. Nylon
B. Polyester
C. Polypropylene
D. Polythylene
E. Manilla
F. Cotton
G. Kevlar/Aramind
H. H-Spectra/Polyethylene
3. Rope Construction:
A. Laid (twisted)
B. Braided
C. Braid-on-Braid
D. Kernmantle
 
YOU WILL ALSO GET REAL LIFE DEMONSTRATIONS THAT TAKES YOU STEP BY STEP THROUGH TYING 3 OF THE MAJOR KNOT INVOLVED IN FIREFIGHTING, SUCH AS:
 
THE BOWLINE KNOT
THE CLOVE HITCH KNOT
THE SHEETS BEND (BECKETS BEND) KNOT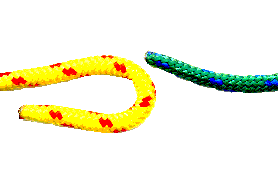 ALSO LEARN BY DEMONSTRATIONS, HOW TO USE THESE KNOTS IN TYING, RAISING AND LOWERING FIREFIGHTER GEAR & EQUIPMENT SUCH AS:
 
PRESSURE FANS
LADDERS
HOSELINES
CHARGED HOSELINES
PIKE POLES
AXES
Etc.
LEARN TO TIE MORE KNOTS SUCH AS:
Figure 8 Knot
Figure 8 Follow Through
Double Figure 8  - w Loop
Double Fisherman Knot
Double Overhand Stopper
Sheets Bend / Becket Bend
Clove Hitch
Bowlin Knot
One Way Knot
Water Knot / Overhand Follow Through
Tensionless Hitch
Butterfly Knot
Chimney Hitch
Handcuff Knot
Prusik Knot
Karash Double Loop
Munter Hitch
Attaching an Object to Using a Figure 8
Tying a Rescue Harness
Personal Escape Rope
Firefighter Rope
Tying a Halligan Tool
Tying a Pike Pole
Tying a Fan
ALSO INCLUDED IN THIS VIDEO: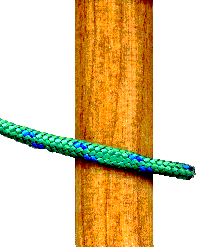 IDENTIFY DAMAGE OF ROPES, KNOWLEDGE LEARNED OF TYPES OF DAMAGE
THIS IS A GREAT TEACHING TOOL
 
ALSO INCLUDED
CARING, REPAIRING, YOUR ROPE
 
THIS IS A DEFINITE TO YOUR FIREFIGHTING TRAINING PACKAGE
 
Last Updated: Wednesday, 04 December 2013 19:07